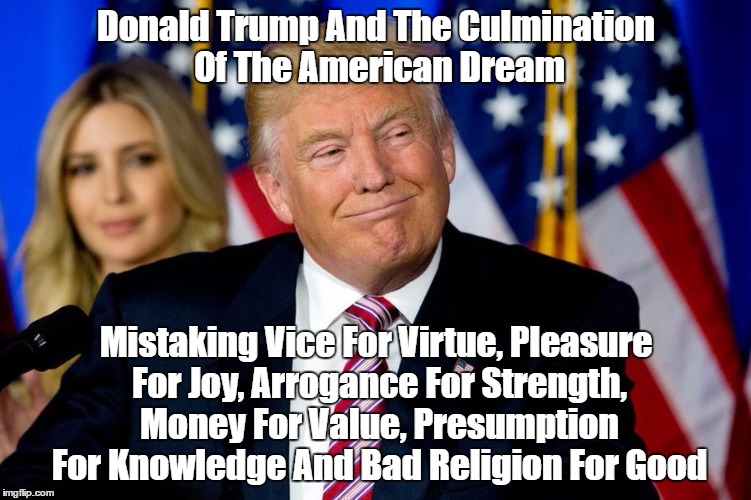 Alan: It used to be that Republicans took umbrage when Democrats referred to them as mean-spirited.
And they were right to object.
Now, we know better.
Rank-and-file Republicans have revealed themselves as they truly are —- not mean-spirited, but full-on, in-your-face cruel.
I marvel that we Americans - all of us! - are not outraged by Trump's deliberately vicious family separation policy.
And now, we know the culmination of Shitstorm's hobnailed brutality - 500 Mexican kids have no way of being reunited with their parents.

New England Journal Of Medicine Determines The Lethality Of Trump's Family Separation Policy
Compendium Of Trump Videos That Reveal His Arrogance, Inhumanity, Stupidity And Cruelty
"There Is Neither Nobility, Nor Kindness, Nor Uplift In Trump's America"
Trump's Sister - Federal Court Judge, Maryanne Trump Barry - Calls Trump "Cruel, A "Liar," A "Cheat" And An "Untrustworthy Phony"
"More Of Trump's Cruelty"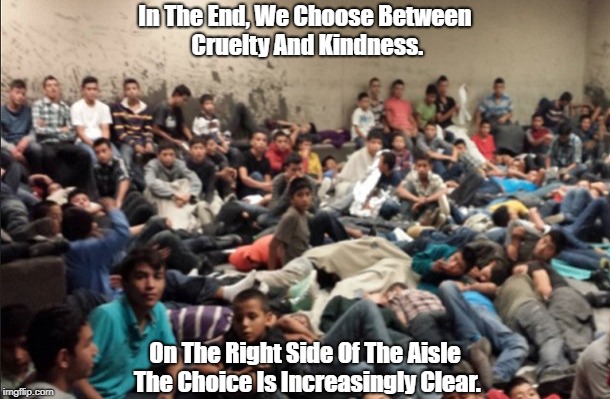 Best Pax Posts About Trump's Cruelty, Mendacity And Seduction Of "Conservative" "Christians"
"Cruelty Is The Point," An Update On Trump's Policies And His White Christian Base
For Trump And Trumpistas Cruelty (AKA Hellish Torment) Is The Point
"Trump Administration Argues That Caged Migrant Kids Don't Deserve Toothpaste And Soap"
Momma Said There'd Be Days Like This: "Cruelty Is The Point"
Family Separation And The Deportation Of Parents Constitute Kidnapping And Human Trafficking
Trump's Cruelty Is Not A Marginal Aberration. Trump's Cruelty Is The Point
Compendium Of Best Pax Posts On Systematic American Cruelty
"When Hate Came To El Paso," Introduced By A Central American Civil Rights Worker
Illegal Immigrants Commit Crime At A Considerably Lower Rate Than Trump's Inner Sanctum
PolitiFact Probes Biden's Debate Claim That Obama Administration Did Not Cage Immigrants
My Own Contact With Family Separation, And The Young Girl Who Died
(The Story Of UNC-CH Public Health Professor John Hatch)